Smart Lipo Specialist
Many Los Angeles, Glendale, and Encino patients who have experienced weight loss success are often frustrated by areas of their body where fat deposits linger. SmartLipo, as performed by Dr. Babak Moeinolmolki at Healthy Life Bariatrics, offers a chance to contour the body and remove stubborn areas of fat.
*Individual results may vary.
Want more information? CALL (310) 694-4486!
---
Smart Lipo Q & A
What is SmartLipo?
SmartLipo is a cosmetic procedure that provides the results of traditional liposuction without recovery issues and invasive techniques that are a concern for many patients. SmartLipo combines the power of laser technology with the physical extraction of fat, making the process more effective while also lessening recovery time. Patients experience less swelling, bruising, and discomfort, as compared to traditional liposuction methods.
*Individual results may vary.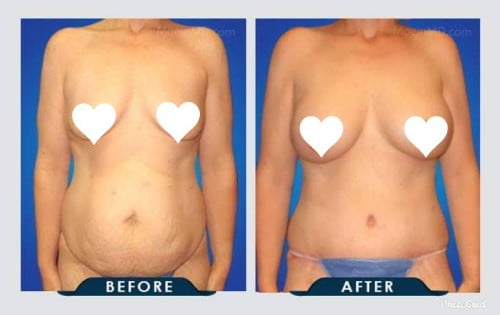 What happens during a SmartLipo procedure?
Once the patient and practitioner have decided that SmartLipo is a good treatment option, the patient will come in for the procedure. The surgeon will use a surgical marker to designate the areas to be treated, as well as where the incisions should be made. Once in the surgery room, the area will be disinfected and a local anesthetic will be administered. Tiny incisions are made in the skin, allowing a tumescent anesthetic solution to be injected into the target areas. A special cannula with a laser optic fiber is inserted and is moved through the layer of fat that sits beneath the skin, melting the fat. A suction cannula is used to remove the fat from the body. Once the appropriate volume of fat has been removed, the incisions are closed using adhesive strips and the area is thoroughly disinfected.
*Individual results may vary.
What is the recovery like after SmartLipo?
Immediately after the procedure, the patient is required to wear compression garments that serve to support and protect the treated area. Some initial swelling is normal and will subside quickly. Healing is swift, and many people feel fine within a day or two and are able to resume their normal activities right away. It is a good idea to give the body a week or so to rest and recover after any type of surgical procedure, no matter how minor. Patients should wear loose-fitting clothing and drink plenty of water to help the body replenish normal fluid levels.