Gastric Bypass Specialist
Gastric bypass is considered the gold standard in bariatric surgery. Tens of thousands of patients have achieved life-altering results using this approach, which is why gastric bypass is one of the most common procedures that Dr. Babak Moeinolmolki offers to patients throughout Los Angeles, including Glendale and Encino.
Want more information?

Lose Weight Now!
Get My Complimentary Consultation
(310) 694-4486
---
Q & A
What is Roux-en-Y Gastric Bypass Surgery?
Roux-en-Y gastric bypass, commonly referred to as RYGB, is a surgical procedure that takes a dual approach to weight loss. The first part of the procedure involves using a series of surgical staples. These staples divide the stomach into two portions, an upper and a lower section. When the patient consumes food, it will enter the top section, which is reduced to a pouch the size of a walnut that will only hold approximately one ounce of food at a time. Next, the bariatric surgeon will connect the small intestine directly to the upper stomach pouch. This will allow food to travel straight into the small intestine. This prevents the body from absorbing many of the calories contained in the food.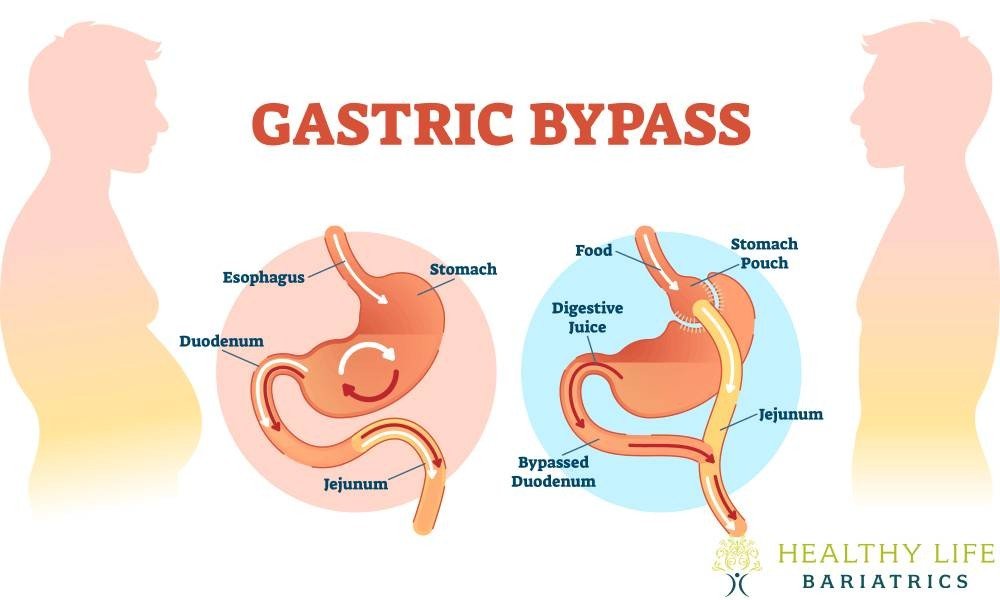 Who is a Good Candidate for Gastric Bypass Surgery?
Patients who could benefit from gastric bypass surgery have often tried many other weight loss options in the past. But they had little success. The procedure is suitable for patients who are at or near a body mass index (BMI) of 40 or higher (extreme obesity). Patients with lower BMIs but who have other serious health concerns may also be good candidates for this approach. Patients will be evaluated to make sure that there are no other health issues that could contribute to a poor outcome, such as a blood clotting disorder, heart problems, or liver disease. Finally, factors such as age, psychological health, and the patient's level of commitment and motivation are taken into consideration before a decision is made.
What is Life Like After Surgery?
After a gastric bypass procedure, there is a period of recovery that takes place. Once the patient has been released from the hospital, there are self-care procedures that must be followed at home. These include starting off with a liquid diet. This diet will slowly progress to soft foods and eventually regular food, although at far smaller portion sizes. There may be a period of transition as the body adjusts, which could include body aches, fatigue, and mood shifts. These issues will improve over time.