What is Gastric Bypass?
Roux-en-Y gastric bypass (RYGB) is a type of bariatric (weight loss) surgery. Considered the gold standard of bariatric procedures, the gastric bypass helps you lose weight in two ways.
First, the bariatric surgeon will section off the upper portion of your stomach using staples. This creates a small pouch the size of an egg, which reduces the amount of food you can eat.
The surgeon then attaches the new pouch directly to the small intestine, forming a "Y" shape, and creating what is known as the "Roux limb".
Want more information?
Q & A
How Does the Gastric Bypass Help You Lose Weight?
The new pouch restricts your eating while the rerouting of your digestive system reduces the amount of fat and calories you absorb from the foods you eat. Incidentally, the surgery can also cut down on the amounts of vitamins and minerals you absorb from food.
The surgery employs the use of small incisions in the abdomen, which acts as entry points for the laparoscopic camera and other surgical tools. The surgery can help you lose up to 100 pounds of excess weight. The procedure has also been shown to reverse type 2 diabetes and can help to lower the risks associated with high blood pressure, certain heart conditions, and sleep apnea.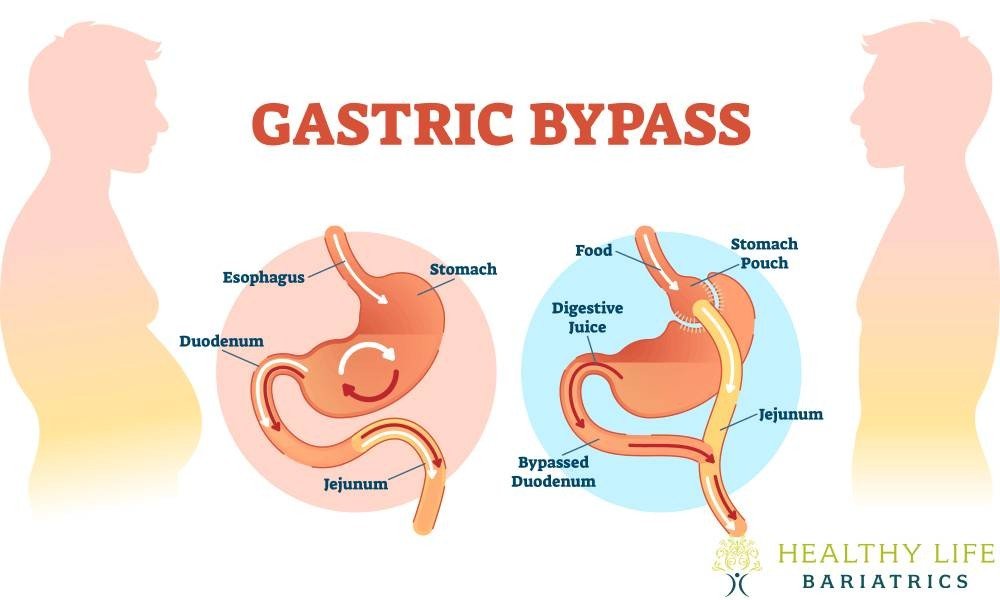 The Cost of Gastric Bypass Surgery
As far as bariatric procedures are concerned, gastric bypass is among the most expensive. The average cost runs between $20,000 and $25,000. The fees you pay may vary depending on specifics that will be discussed with you during your initial consultation. When you weigh the benefits of gastric bypass with the cost, however, you will see that the surgery is well worth the money. Benefits include significant weight loss, more energy, and a new lease on life.
Does Insurance Pay for Gastric Bypass Surgery?
Insurance companies have become more privy to the idea that bariatric surgery saves lives. By reducing weight and treating type 2 diabetes, surgeries like the gastric bypass are now covered on many health insurance policies. Your employer may offer bariatric surgery as one of your covered benefits. If bariatrics is not on your policy, you can lobby with your company's HR department to persuade the heads of the department to offer weight loss surgery coverage. In rare cases, all you have to do is ask to be covered, as some company insurance policies cover bariatric surgery on a case by case basis.
For the self-employed who are responsible for securing their own health insurance coverage, check your policy. More insurance companies than ever before are covering surgeries like the gastric bypass.
For the uninsured, bariatric surgery financing is available. Companies like CareCredit and Prosper Healthcare Lending give you a credit card that you use at the time of payment. Other ideas for paying for surgery out of pocket include personal loans and loans from friends and family.
Post-Op of Gastric Bypass – What to Expect After Surgery?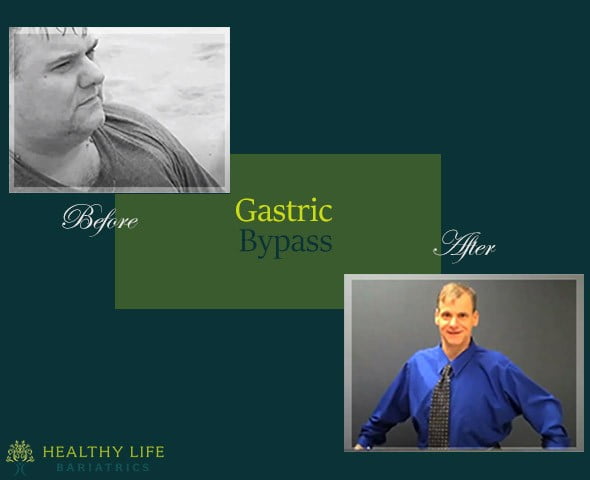 Gastric bypass is a major surgery. Like any major surgery, you will spend some time in recovery. Most people are required to stay in the hospital for two or three days. Recovery at home can last a week to two weeks or more. You should be back to your regular routine within three to five weeks.
During your recovery time, you will be required to take it easy and get plenty of rest. Drink your fluids and follow your bariatric surgeon's recommendations, which include proper care of the surgical site.
As far as weight loss is concerned, you can expect to lose a lot of weight. If a weight-related medical condition is present, such as type 2 diabetes or high blood pressure, those conditions may diminish or disappear completely. You will have more energy and your quality of life will improve as well.
Gastric Bypass Before/After – The Weight Loss Surgery Timeline
Before Gastric Bypass Surgery
Before you can be given the green light for gastric bypass, you will need to be evaluated by a bariatric surgeon. Some insurance policies want your general practitioner to recommend weight loss surgery before you progress to a consultation with a surgeon. Check with your insurance provider to ensure you follow the necessary protocols.
The bariatric surgeon and surgical team will meet with you to determine your candidacy for gastric bypass. You may also be required to meet with a dietician and psychologist. A series of pre-operative blood tests and x-rays will be performed after the initial evaluation and about one week prior to surgery.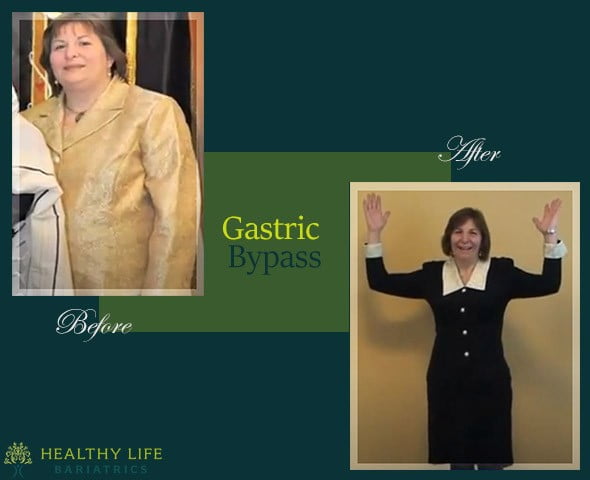 Quit Smoking
No one likes to be told what to do. However, if you are a smoker, and you want the best results from the gastric sleeve, and to protect your health, you MUST quit smoking. Plan to quit smoking at least one month before surgery. Preferably, you'll toss the habit two months before surgery to significantly decrease your risk of pneumonia and other lung problems following surgery. Call your general practitioner if you need a smoking cessation aid, such as patches or gum. It may help to know that smoking is the number one cause of preventable death in the United States.
Surgery Day
On the day of surgery, you will be admitted into the operating room by a surgical nurse. Patients with heart problems will require special monitoring and may be checked into the surgical center the day before surgery, though this is a rarity. After you have been prepped for surgery, you will be asked a series of questions by the nurse, anesthesiologist, and your bariatric surgeon. The anesthesiologist will begin the numbing process by inserting an IV. After a short time, you will fall asleep, whereby surgery will begin.
Post-Operative Care
You will wake up from surgery in the recovery room. For a short period, usually an hour or two, nurses and your physician will monitor your vital signs, such as breathing and heart rhythm. If your health remains stabilized and your blood oxygen levels stay healthy, you'll be moved to a regular hospital room for a short stay.
Tubes and Drains
While you are asleep during surgery, the surgeon will place two tubes into your body. One tube is responsible for helping you breathe while the procedure is performed. A catheter is also inserted into your bladder to collect urine.
When you are moved to the hospital room, you may be required to keep the catheter in for a day or so after surgery. You may also experience a sore throat from the breathing tube that was used during the gastric bypass surgery. Any discomfort you do experience will dissipate within a day or two.
In some cases, a nasogastric tube will be placed through the nose and into the stomach. This tube will also remain in place after surgery until it's determined that your stomach is healing well. This nasally inserted tube is responsible for removing secretions from the upper stomach. The tube also prevents distention, which can occur when the egg-shaped pouch becomes overfilled.
In rare cases, your bariatric surgeon may choose to place a tube through your skin that extends into the bottom part of your stomach. Referred to as a Gastrostomy tube or G-tube, this tube can help you from becoming too bloated. The G-tube is very rarely used and typically only reserved for those who have had stomach surgery in the past and who now require revision bariatric surgery.
Pain Management Following Gastric Bypass Surgery
Your bariatric surgeon can recommend over the counter remedies to combat post-surgical pain and discomfort. You may also receive a prescription for medication. Follow your surgeon's recommendations to remain healthy and ensure fast healing from your gastric bypass procedure.
Are You a Good Candidate for Gastric Bypass Surgery?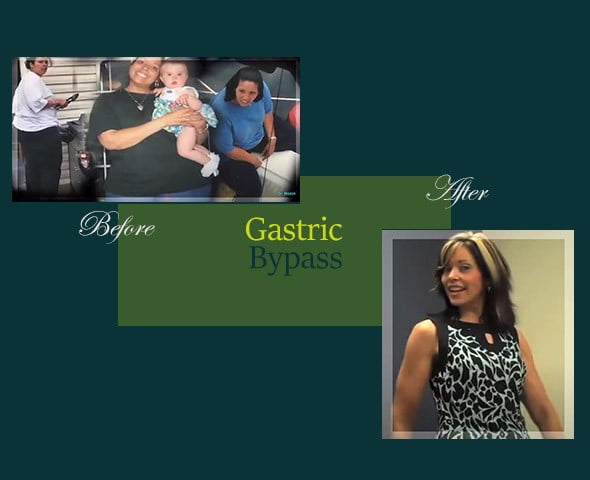 Gastric bypass is recommended for patients diagnosed with severe obesity. The surgery is advised for anyone who has attempted to lose weight without long-term success. To be cleared for surgery, you will need a body mass index (BMI) of 40 and above. Your doctor may advise you to undergo gastric bypass if you have a BMI of 35 with one or more weight-related illnesses, such as high blood pressure, heart disease, and type 2 diabetes.
| | |
| --- | --- |
| Category | Status |
| Severe Thinness | < 18.5 |
| Normal | 18.5 - 25 |
| Overweight | 25 - 30 |
| Obese | > 30 |
Tens of thousands of patients have achieved life-changing results using this bariatric technique. It's no wonder why the gastric bypass is one of the most common procedures offered at Healthy Life Bariatrics in Los Angeles, California.
Other Common Questions About Gastric Bypass
Are There Any Risks to Gastric Bypass?
All surgeries have some levels of inherent risk. Risks of gastric bypass surgery include constipation, gallstones, wound infections, and dumping syndrome. Dumping syndrome is when high-sugary meals, sodas, and fruit juice push through the stomach, causing vomiting, nausea, and weakness.
You can minimize your risks by choosing the best and most qualified bariatric surgeon.
What's the First Step to Getting a Gastric Bypass?
If you have been diagnosed with obesity or suspect you have a BMI over 40 (or 35 with one or more weight-related conditions), you may qualify for the gastric bypass. Call Healthy Life Bariatrics, the home of world-renowned bariatric Dr. Babak Moeinolmolki.
Dr. Moeinolmolki specializes in minimally-invasive laparoscopic surgery, which uses tiny, one-inch incisions and laparoscopic tools, including a camera. Dr. Moeinolmolki performs the surgery while watching on a monitor, which eliminates the need for "open" surgery. The risks to your health are lowered with laparoscopic surgery and the gastric bypass has been proven to help patients lose weight, up to a 100 pounds or more.
Schedule a consultation with Dr. Moeinolmolki in Los Angeles and ask about the gastric bypass by calling (310) 694-4486.