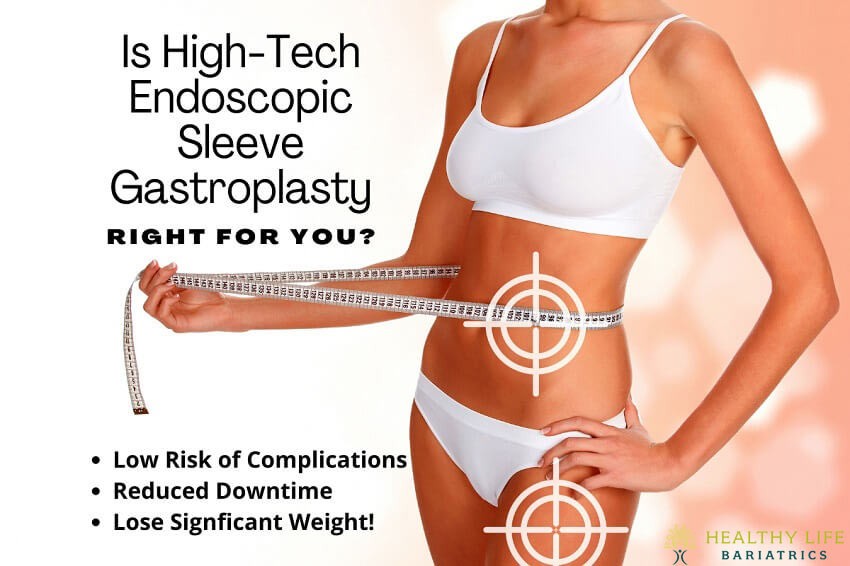 Endoscopic sleeve gastroplasty is a new, minimally invasive bariatric surgery. It can lead to significant weight loss with lowered risks of complications. The procedure also offers reduced downtime. It will allow you to get back to living life on your terms while beginning your weight loss journey. Like other bariatric procedures, you must be committed to living a healthier lifestyle. That commitment, combined with your choice of an experienced bariatric surgeon, can lead to long-term success with this amazing weight loss procedure.
Who is a Suitable Candidate for Endoscopic Sleeve Gastroplasty?
This innovative weight loss procedure is suitable for those with elevated body mass index (BMI) scores (30 or higher). In many cases, those with high BMI also suffer from one or more obesity-related ailments like type 2 diabetes, high blood pressure, obstructive sleep apnea, and nonalcoholic fatty liver disease. Endoscopic sleeve gastroplasty is an effective treatment for these obesity comorbidities. The bottom line is that anyone who wants to lose significant weight and live a healthier, longer life, can be an excellent candidate for this bariatric procedure.
Procedures like endoscopic sleeve gastroplasty are traditionally performed after you have attempted and failed to lose weight by changing your diet and exercise habits. This specific surgery is recommended for those who do not qualify or wish to pursue traditional bariatric treatments such as gastric bypass surgery or the gastric sleeve procedure.
To determine if you are an ideal candidate, your bariatric surgeon will perform a screening test. This test will determine if the procedure may be beneficial for you. In addition to surgery, your bariatric surgeon will want to ensure you are ready to commit to a healthy lifestyle. He will arrange regular follow-ups that include visits with behavioral therapy specialists.
Who is Not a Suitable Candidate for Endoscopic Sleeve Gastroplasty?
You are not recommended for this surgery if you have a large hiatal hernia or a condition associated with gastrointestinal bleeding, such as a peptic ulcer or gastritis.
Does Insurance Cover Endoscopic Sleeve Gastroplasty?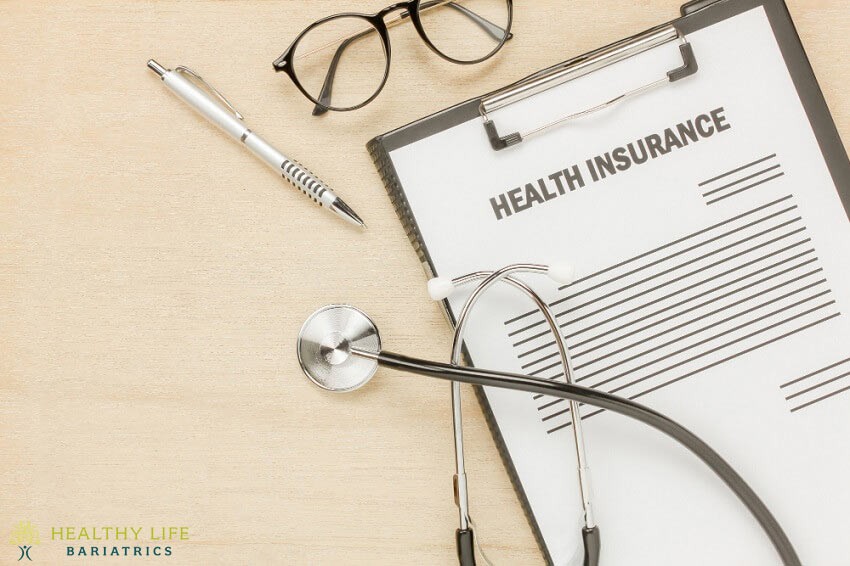 Health insurance companies in the past viewed bariatric procedures as more cosmetic in nature than life-saving surgeries. Times have changed. Many procedures today recognize the life-quality benefits of bariatric techniques such as the gastric bypass and gastric sleeve. However, since endoscopic sleeve gastroplasty is a new type of procedure, your policy may not cover the fees associated with surgery. Check with your policyholder for details.
Are There Risks to This Minimally Invasive Bariatric Surgery?
One of the benefits of opting for endoscopic sleeve gastroplasty is that it significantly lowers the risks to your health. You may experience pain and nausea for several days, which is typical of any serious surgery. These side effects can be managed with pain and nausea medications. You should feel better after a few days.
If weight loss stalls or is not as significant as you would have hoped, you can opt for another bariatric surgery such as the gastric bypass or gastric sleeve.
How Much Weight Can You Lose with Endoscopic Gastroplasty?
If you can manage to alter your lifestyle, which means eating healthily and getting regular exercise, you have the potential to lose between 15% and 20% of your total body weight within a span of 12 to 24 months. That means a person weighing 300 pounds stands to lose between 45 and 60 pounds, respectively.
How Does The Surgeon Perform Endoscopic Sleeve Gastroplasty?
The procedure is considered an outpatient surgery that is performed under general anesthesia, which means you will be unconscious during the typical 60 to 90-minute session. The bariatric surgeon uses a flexible tube affixed with a camera and endoscopic suturing device, which is better known by the term endoscope. The camera allows the operating surgeon to view the internal workings of your stomach by way of a monitor in the operating room. The surgeon performs the surgery inside your abdomen, which prevents him from having to open your body cavity. These factors are a major reason why there is a lowered risk for your health in this type of bariatric technique.
The surgeon uses the endoscope to place sutures in the stomach, which changes the structure of the internal organ. The resulting shape of the stomach is akin to a tube or sleeve. As a result, you are restricted by how much food you can eat. You also feel fuller faster during meals.
How Do You Prepare for Bariatric Surgery?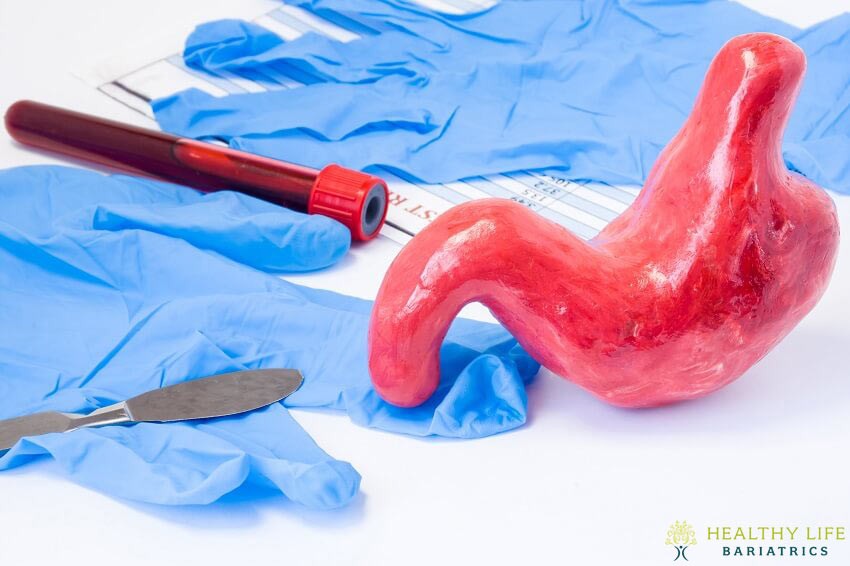 If your bariatric surgeon during the initial consultation deems you a suitable candidate for endoscopic sleeve gastroplasty, your health team will give you specific instructions on how to adequately prepare. They may perform various lab tests and examinations prior to surgery to ensure the state of your health.
The health team will advise you to refrain from eating and drinking. They will also advise you on which medications you can take in the hours leading up to surgery. They might require you to begin a physical fitness program as a component of your bariatric treatment plan.
What is Recovery Like After Endoscopic Sleeve Gastroplasty?
We recommend that you plan ahead for the recovery phase of the procedure. That includes arranging for a friend or family member to drive you from the surgical center to your home. You can expect to recover from the procedure quickly, typically within a couple of days.
After the procedure, you will awaken in the recovery area of the bariatric surgical center. Medical staff will monitor your health and vital signs during this time to check for signs of complications. Once you have fully recovered from sedation, they will send you home. Most people are released from the surgical center and allowed to return home the same day of the procedure. Others require a short admission to the hospital for a day or two for observation following surgery.
The surgeon will refrain you from eating for a few hours after endoscopic sleeve gastroplasty. He will then allow you to begin a liquid diet, which will last for at least two weeks. Your surgeon will move you gradually to semi-solid foods before putting you on a regular healthy diet.
Ready to Discuss This Low-Risk Bariatric Surgery?
You might have tried diet and exercise, but nothing has succeeded in helping you achieve a healthy weight. Then, endoscopic sleeve gastroplasty may be right for you. Southern California residents are encouraged to call Healthy Life Bariatrics to schedule a consultation with a world-renowned bariatric surgeon, Dr. Babak Moeinolmolki.
Dr. Moein (for short) is a dual-board-certified bariatric surgeon who also specializes in post-bariatric body contouring surgery. That means you can achieve improved health and a toned appearance all under the same roof and by the same medical professional.
Dial (310)694-4486 now to start your weight loss journey with a safer, healthier bariatric surgery aimed at defeating the disease of obesity.