Plateaus are a common part of weight loss. After gastric sleeve surgery, most patients begin losing weight rapidly. While it's not uncommon to stall early on, weight loss typically picks up again within a few weeks.
However, sometimes patients hit a plateau down the road that doesn't budge for an extended time. When this happens, a sleeve reset can help get the scale moving in the right direction again. Here's what you should know if you find yourself in this scenario.
Working With Your Bariatric Surgeon
Serving patients throughout the Los Angeles area at his practice Healthy Life Bariatrics, Dr. Babak Moeinolmolki offers patients the leading advancements in weight loss. Originally designed as the first step of a two-stage procedure, sleeve gastrectomy has emerged as the treatment of choice for assisting patients with BMIs over 40 in losing weight.
After your initial and significant weight loss, you may experience a weight loss stall. That's when the scale stops moving, otherwise known as an "extended plateau." Whenever you experience this weight loss plateau, contact Dr. Moeinolmolki to determine the best course of action. The doctor may recommend a gastric sleeve revision to reinvigorate the weight loss process. Or you may find that there is a simpler solution, such as not drinking alcohol or exercising more, while carefully watching which foods you eat.

Lose Weight Now!
Get My Complimentary Consultation
(310)694-4486
How will a Reset Get the Scale Going Again?
The sleeve gastrectomy procedure removes about 75% of your stomach, leaving you with a tube-shaped stomach that holds much less food. After the procedure you feel full and satisfied with small portions of food, allowing you to lose weight safely and effectively.
A weight-loss stall down the line is often due to personal changes or new life stressors. Failing to adhere to dietary recommendations can cause the stomach pouch to expand. In some cases, the volume of the stomach expands on its own, of no fault of the patient.
In either event, a gastric sleeve reset can help get the needle going in the right direction again. The goal is to return your stomach to its post-gastric-sleeve surgery size.
Before the gastric sleeve Reset
Dr. Moeinolmolki may speak with you about your hunger and eating habits since having the sleeve gastrectomy procedure. If you're no longer feeling as full as you did right after the procedure, he may recommend returning to the post-surgical diet to combat the weight loss stall. This is meant to encourage the stomach to shrink back to its postsurgery size. However, if the gastric sleeve is sufficiently stretched, the post-surgical diet may not be effective.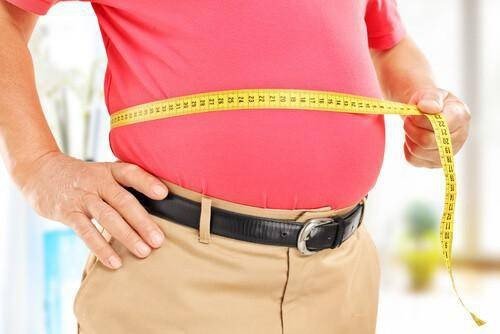 Revision Options
A re-sleeve is a safe, effective and straightforward surgical procedure. Dr. Moeinolmolki reshapes and resizes the stomach pouch so that it returns to its post-surgical size. Following the procedure, you'll feel full and satisfied again on small portions of food and begin to lose weight again.
Depending on your unique situation, there's a chance that Dr. Moeinolmolki may recommend converting to a gastric bypass.
Which Option Should I Choose?
Dr. Moeinolmolki speaks with you during your consultation, and you'll have the opportunity to evaluate each option before the two of you decide which one is right for you.
If you're stuck in a weight-loss stall, schedule a consultation with Dr. Moeinolmolki to discuss your options. Call our office in Los Angeles or request a consultation online to continue your weight loss journey.